My shop has been a bit slow lately and I've been able to get back to how my shop first started, by making whatever I wanted, in whatever colors I wanted and experimenting! Lately I've been working on a lot of custom wedding orders, which are very fun - but it's also fun to be able to pick my own colors every once and awhile.
I asked my
fellow blogger friend
for some inspiration and she sent me this color combo from JCrew...I think they photoshopped her legs...
you know, like that whole Target deal
?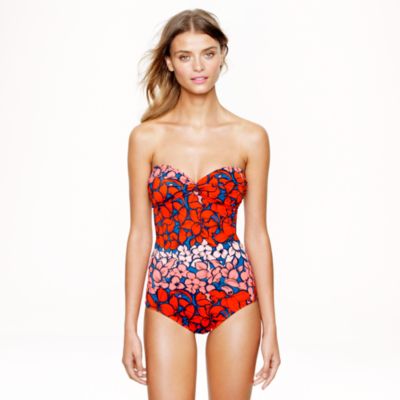 https://www.jcrew.com/womens_category/swim/theswimshop/PRDOVR~07781/07781.jsp?color_name=capri-orange
Anyway, loved it. I had a lot of tangerine, peach, and coral paper arounnd. These crosses are essentially a mini version of the paper flower wall. I think I actually enjoy making the tiny versions of flowers better.